High-Security Locks Columbia, MD – Locksmith Service Columbia MD
Secure your life and property with high-security locks:
Home invasions, burglaries, theft – we read about these instances everyday in the newspaper, and often such events are not just associated with the loss of valuable property, but also linked to assault and in the worst cases, murder. So, when it comes to securing your property, remember that you're doing more than protecting your property. You're protecting your life. Do you want to risk it and fall victim to a crime or want to stay on the safer and invest in ramping up the security? If you want the latter, then here's some good news; Locksmith Service Columbia MD can help you with that! Our refined knowledge of high-security locks has made us the number one choice of home owners and commercial establishments in Columbia, MD area, when it comes to enhancing security levels.
But why high-security locks? Don't regular locks work just as good? To find the answer to your question, read on:
Why do you need high-security locks?
What you should be asking yourself instead is, why not! Are you sure that the lock you've got installed on your front door has got the capability to stand up against criminals? Do you believe that a decade-old locking system will be able to thwart a tech-savvy criminal of today? Conventional locks can barely hold up against manipulation, and may easily wither with excessive impact. If you want to avoid that, then you need to adopt high-security locks now.
High-security locks cannot be bumped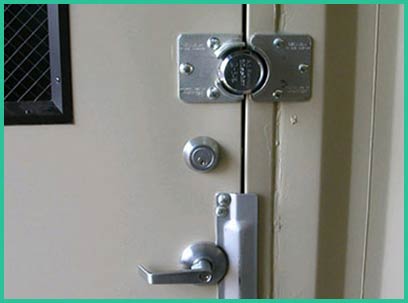 Lock bumping involves inserting specially cut keys into the keyhole, and then bumping it with a pin, screwdriver or a special object. The bumping, along with the turning of the lock, forces the lock to open up. These days, these specially-cut keys are readily available, with several being sold online. Being readily accessible, most criminals find it easy to lay hand on these tools and can use it to manipulate your lock. Thankfully, high-security locks are designed to resist bumping and provide the best guard against intruders.
Choose from our range of high-security locks:
At Locksmith Service Columbia MD, we stock a massive range of high-security locks from leading brands like Medeco, Mul-T-locks, and more. But don't worry; we won't leave the choosing part to you, because we know you're no security expert. After carefully analyzing your property and all its entry points, we choose and install the best ones to ensure maximum security.
If you're looking for top quality high-security locks, then look no further than us to install them for you! Call now on 410-874-9022 to hire an expert today!