Key Duplication Columbia, MD – Locksmith Service Columbia MD
Today, security has taken a great leap and what was once the standard has long slipped into obsolescence. Conventional locks and keys have been replaced by advanced security solutions that align with the strides technology has taken in recent times. Keys that were once simple and crude, have not turned into something a lot more sophisticated. While the principle of using keys to operate locks has remained the same, it's the keys themselves that have undergone a whirlwind of change.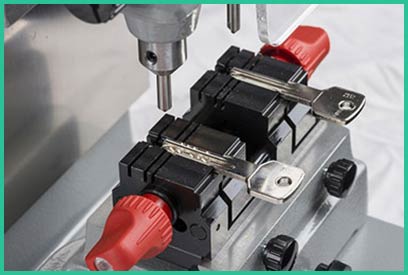 As such, when you lose a key or if it snaps, getting a replacement made will perhaps never be as easy as walking down to the hardware store and getting the job done. Modern-day keys carry added layers of complexity that your average hardware technician or an amateur locksmith cannot unravel. What you need is a specialist, who has mastered the art of key duplication, and can replicate even the most sophisticated of keys with impeccable finesse, what you need is a locksmith from Locksmith Service Columbia MD. A leader in delivering outstanding lock and key services to the community in Columbia, MD area, no matter what key you need made, be it a simple padlock key or a transponder key, we'll get the job done with a professional touch.
How do we do it?
There are two ways our experts carry out a key duplication job, such as:
Mechanical key duplication:
Crafting a key manually may seem like a tedious process, but it by far the best process that yields precision and superior finish. Nothing can beat the meticulous skill of a key maker, who pays attention to the minute details and makes a key that's perfect in every respect.
While most keys can be made mechanically, there are state-of-the-art machines that can be used to carry out the task much faster and yield equal, if not better results. We own cutting-edge tools and equipment and ensure 100% accuracy and super fast delivery in key duplication, by employing this method.
24/7 on-the-spot services:
You may end up needing a key copy at any time! You may lose your key in the middle of the night, or require a new one made after it snaps in your lock. We know that you might require immediate key duplication services any hour of the day or night, and that's why we operate on a 24/7 services and provide solutions on-the-spot. Operating out of mobile workshops that are armed with the essential cutting machines and key blanks, we can get to you, anywhere you are in Columbia, MD area, and carry out key duplication right in front of your eyes.
Need a new key made right away? Don't worry, reach out to us on 410-874-9022 to rope in our expert key makers!